My Everyday Essentials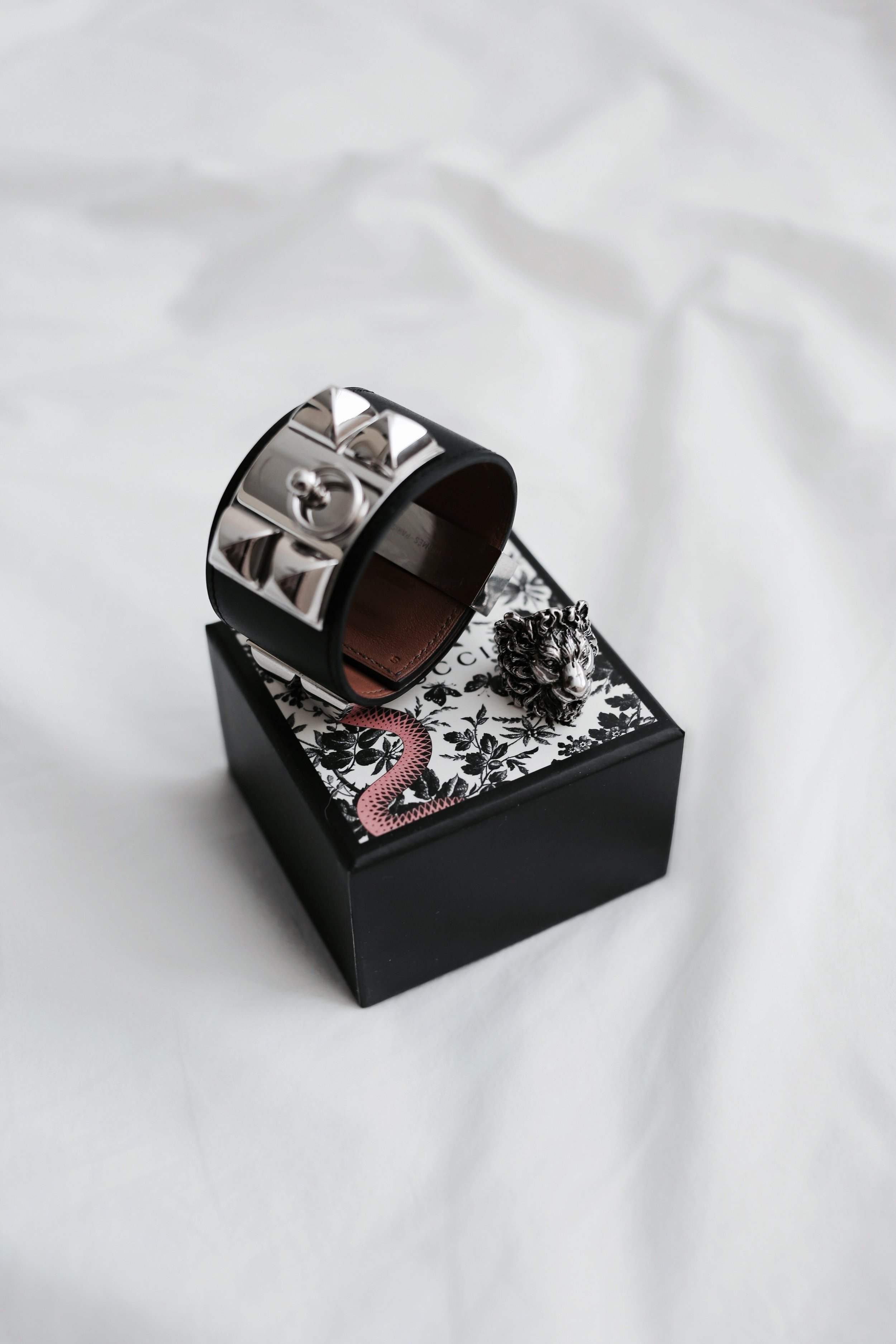 Hermes CDC & Gucci Lion Ring
I rarely style my outfits without one of these two jewelry pieces. The Hermes CDC is my most worn piece! Its edgy and refined and the same time. I love how it elevates any of my looks.
This Gucci lion ring is the perfect statement piece. Whether I'm casual or dress, I usually have it on!
Kiehl's Daily Reviving Concentrate
I like to treat my face to a drop of this Khiels oil in the morning to really give me that glowy look! If you have oily skin like me, don't be afraid to try face oils. Its incredibly hydrating and your face will love you for it. Tip: Apply a drop and mix it with your moisturizer and watch your foundation melt in with your face!!
Gucci Satin Matte Powder Foundation
This Gucci powder is what I'm currently using to set my foundation. It has a beautiful satin matte finish that doesn't look dry or cakey! I like to apply a light dusting of this powder on the weekend if I'm in a rush and it looks flawless every time.
Dior Sunnies
I don't wear sunnies often, but I like to keep these Dior Technologics in my bag just in case I need to pull them out for a quick OOTD pic!